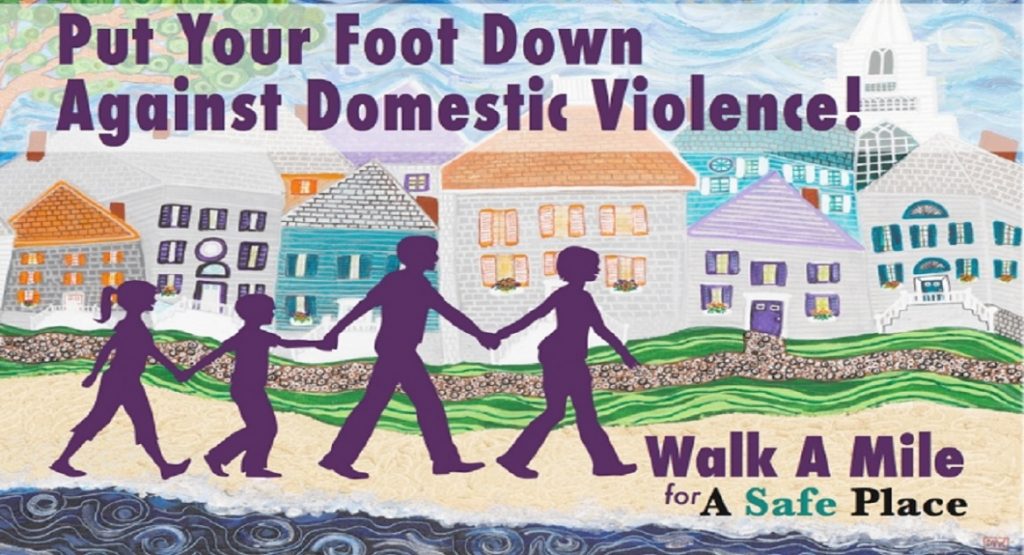 Our annual community-wide Walk A Mile raises awareness and funds for the programs and services A Safe Place provides for survivors of domestic violence and sexual assault.
Unfortunately, this year's walk, which was scheduled for October 1, 2022, was canceled due to the weather. However, the event was still a success due to the sponsors and walkers that supported this planned event and, more importantly, the survivor services that we provide.
Thank you to all our Sponsors, Walkers, and everyone who donated in support of our 9th Annual Walk A Mile for A Safe Place
A SPECIAL THANK YOU TO OUR AMAZING SPONSORS:
Lisa and Porter Dawson • Jayne and Tim M. Donahue • Jane Carlin and Ben Gifford • Fisher Real Estate • Nantucket County Sheriff Department • Ivy and Fran Scricco • White Elephant Resorts
Marcia and Stephen Anderson
Anonymous
Cape Cod Five Charitable Foundation
Glidden & Brescher, P.C.
Katherine Grover and Michael Campbell
Hanley Construction and Development LLC
Island Energy Services, Inc.
J Pepper Frazier Company
Jane and John Loose
Marine Home Center
Jacqueline and Richard Meisenberg
Novation Media
Sandbar at Jetties
Beach Bar & Restaurant
Sun Island Fuel, Inc.
Paula and Bernie Swain
Sylvia Antiques
Deborah and Don Van Dyke
Bartlett's Ocean View Farm
Bruce Beni
Brant Point Building &
Property Management LLC
Current Vintage
Harbor Fuel Oil Corporation
Hehir Group Custom Builders
Island Kitchen
J. Brown Builders, Inc.
Nantucket Looms
Nomad
P & M Reis Trucking, Inc.
Tracy and Christopher Quidley
Samantha and Mark Sandler
Kay Sheehan
The Green Lady Dispensary, Inc.
The Islander, Inc.
The Law Office of David J. Buckley, LLC
Yates Island Gas, Inc.
Please be on the lookout for information regarding our 2023 Walk A Mile for A Safe Place!