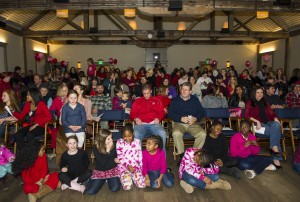 On February 14, 2014 many Nantucketers gathered in the Studio at The Dreamland for the first annual One Billion Rising event on the island.  Originally planned to start at the Atheneum Garden with a march to the Dreamland for the second half of the program, organizers decided to hold the entire event at The Dreamland due to the weather.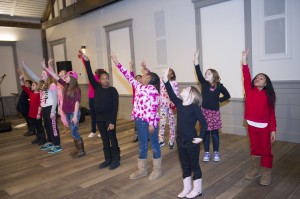 The hour-long program, much of which was translated into Spanish by Carla Zenis, A Safe Place's bilingual advocate, began with remarks by A Safe Place's Executive Director, Kat Robinson Grieder. Kitty Pochman shared a message that One Billion Rising's founder and inspiration, Eve Ensler, had sent to the organizing through Wendy Schmidt:

Dear Amazing Women,
I have heard from Wendy that you are cooking up a massive rising in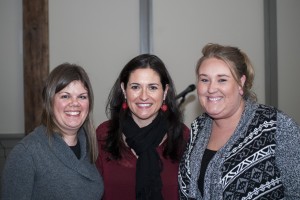 Nantucket and I wanted you to know I am so deeply with you and so moved to hear of the extraordinary energy you are calling up for a world where women are safe and free. I have been traveling all over the world and this One Billion Rising for Justice will be massive. So many are coming together, women, men, children, old young, 200 countries, villages, towns, cities, islands to end this violence and call for justice  and love. Please know I am with you and I send my heart,
Eve Ensler
The rest of the program included a video from last year's OBR events worldwide, a dance presentation by a troupe of girls from the Boys and Girls Club, a spoken word performance by students from the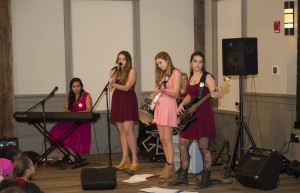 UMass Boston Nantucket Semester, a proclamation from the Board of Selectmen and live music. One of the most emotional parts of the program were the Rising Statements made by members of the community, some of whom were representing organizations such as A Safe Place, Strong Girls Yoga, Peers Promoting Action and Awareness, Nantucket Boys and Girls Club, Nantucket High School, Nantucket Police Department, Self Love Org and Man Up Nantucket.  The program ended with applause and spontaneous dancing to the beat of Girlband.
Organizers were thrilled with the turnout: the Studio was packed with community members from every sector of the Nantucket population.  standing room only crowd spilled into the hallway outside.  All those in attendance were moved by displays of passion, strength, trust and mutual support.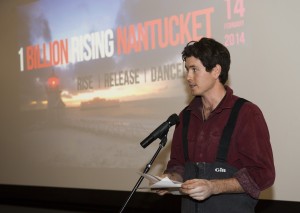 A Safe Place is grateful for so many leaders in the community who came to Rise with the survivors who attended.  The support and love shared during the event showed us all that the power to change society and stop gender violence exists here.