May is Supervised Visitation Awareness Month
A Safe Place offers in-person and virtual supervised visitation and neutral exchange opportunities that are supervised by a trained Supervised Visitation Advocate. This allows the non-custodial parents to stay connected to their children while the issues that led to the lost custody are resolved. Advocates follow strict standards of practice and ethics outlined by the Supervised Visitation Network. Spanish speaking Advocates are available. Please contact Crystal at A Safe Place at #508-228-0561 or email crystal@asafeplacenantucket.org for more information about this free program available to the community.
On May 11th, A Safe Place is collaborating with Nantucket Boys & Girls Club to do our annual Poster Contest for Supervised Visitation Awareness Month. The contest is offered to grades 1-5. The participants will be asked to draw "a happy family" or something that they do with their family that makes them happy. The posters will be put on display in A Safe Place's children's room. This project's purpose is to help bring awareness to the programs that A Safe Place provides that can help parents work through the often difficult road to co-parenting.
A Safe Place is gearing up for its Orange Ribbon Campaign. The orange ribbon is a symbol of supervised visitation, which is one of many services offered by A Safe Place.
A Safe Place provides a safe haven for children to visit during parental visitation. What color signifies safety better than orange? We want the world to see the orange ribbon and take notice of the thousands of children and families in need of this service.




How can you help us to raise awareness?

Become a financial supporter of A Safe Place. Have a passion for working with children? We are always welcoming of volunteers. Like us on Facebook and Instagram. Wear orange on May 19th and tag us on social media. For more information, visit

Welcome Back Nancy! We are excited to announce that after a 3 year hiatus, Nancy Rappaport has returned to join A Safe Place's staff as our part time Trauma Therapist. Nancy previously worked as our Trauma Therapist in 2015-2019. Our Trauma Therapy program is intended to improve access to and coordination of services for persons who have experienced child abuse, domestic violence, sexual assault or exploitation or witness violence. We are so happy to have you back with us Nancy!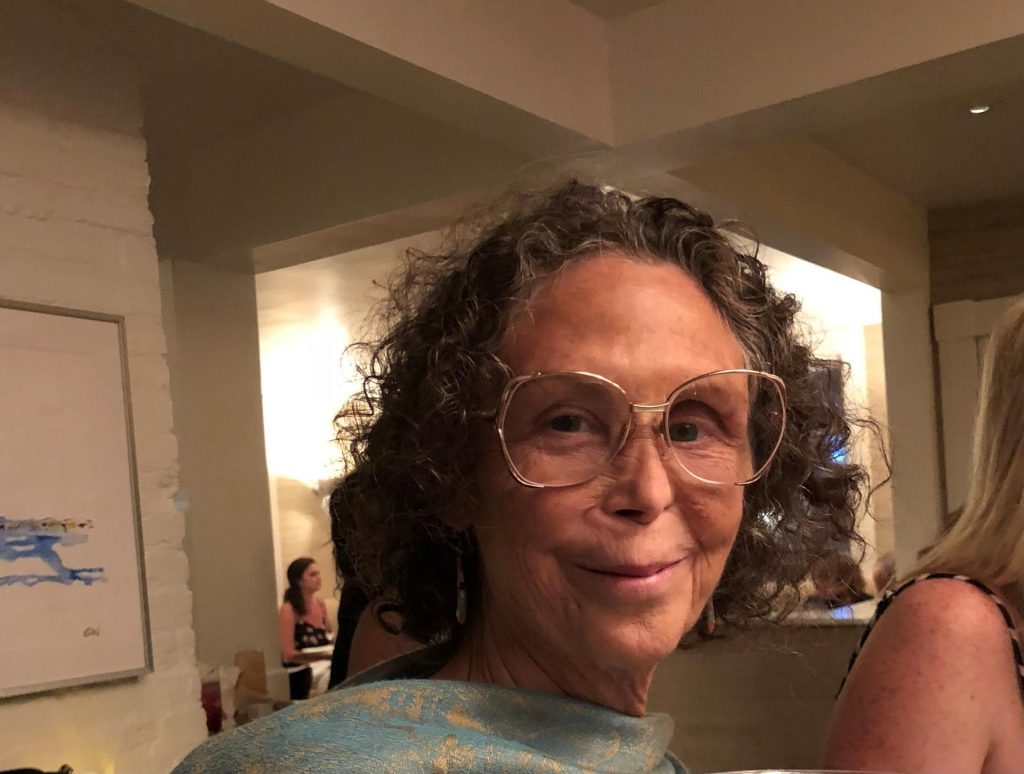 SAAM Recap Check out these photos from some of last month's Sexual Assault Awareness Outreach events
Rock Painting @ Cisco Brewers 4/14/22
| | |
| --- | --- |
| | Denim Day 4/27/22 |
.
| | |
| --- | --- |
| | Clothesline Project 4/23/22 |
Community Impact on Survivors By A Safe Place Advocate, Kathy Butterworth Not so long ago, I communicated with a young woman who had just been raped. She was drowning in shame and self blame. These are feelings shared by many victims of abuse, and one way an advocate can help is to separate what happened from the person it happened to. At some point, I broached the idea that she might talk to someone face-to-face. She instantly explained that no one would believe her. She went through family, friends and teachers and could think of no one who would not blame her. After all, she only knew the guy from work and they had several drinks with dinner. I had a hard time hearing how she perceived the people around her. I thought maybe she didn't see them for the kind and informed people they might be. And then I thought, well she's from another country where the understanding of women and women's rights is not as developed as here. But then I thought further of women in our own community who dare to say they've been raped or sexually assaulted only to learn that those around them do not believe them. That in fact they are ready to blame these women for anything that might have happened. A Safe Place has been on the island for 35 years helping women who have survived assault and at the same time trying to educate all of us not to blame the victim. Yet often the victims we work with do get blamed or if not blamed they are doubted. In cases where people are grabbed off the side of the road or are victims of a break-in, we feel sympathetic and supportive. But in cases where two people are dating or maybe met in a bar that evening, our sympathy is not the same. Will it help all of us if we know the facts? The sources I checked state that between 2 and 10% of rape accusations proved to be false. The word false unfortunately can be used to cover rapes that were not witnessed and rapes that do not meet a particular state's definition. Additionally, sources state that only around 20% of rapes are reported in this country. What are we to make of these statistics? It is not easy to report a rape. Victims feel they will bring shame to themselves and their families and friends. They fear they will lose their jobs. That's why when one person has the courage to report a rape we should be very slow to judge otherwise. When someone tells you they were raped or sexually assaulted, knowing how to respond is critical. A negative response can worsen the trauma and foster an environment where perpetrators face no consequences for their crimes. Start by Believing stops this cycle by improving our personal and professional reactions. Take a few minutes to check out Start by Believing's video presentation by clicking HERE and find out how you can help.
Clothesline Project 4/23/22