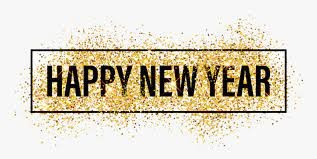 We want to start off the year with a big THANK YOU to our supporters. A Safe Place's mission is to eliminate domestic and sexual violence in the Nantucket community while empowering every woman, man and child to live a life free from violence and this cannot be done without supporters like you. Whether it be a monetary donation, volunteering your time to our organization, or even a referral to our services, thank you so much. 
Operation Sneaky Santa
Operation Sneaky Santa was a success! Over the past 6 years Nantucket Cycling & Fitness, Wicked Island Bakery and their clients and customers have provided Christmas gifts to the families we serve through their Giving Trees. Inspired by the community's generosity, an idea was sparked to make the giving tree project even better. The idea was to give one special family a magical Christmas experience. This year, the idea came to life as "Operation Sneaky Santa" was put into action.
With help from the Nantucket Hotel and their staff, generous donors to the Nantucket Giving Fund, volunteer students from Nantucket High School as well as other volunteers, Heather of Wicked Island Bakery and Lisa of Nantucket Cycling & Fitness were able to make this dream come true. These A Safe Place angels were able to give a family a Christmas like no other. The family was gifted with a two night stay at the Nantucket Hotel for Christmas Eve and Christmas Day. Their suite was decorated from ceiling to floor in Christmas cheer and their tree full of gifts and goodies. They dined at the hotel's restaurant and had yummy fresh baked treats from Wicked Island Bakery, all at no charge to them. The family's only obligation was to enjoy spending the holiday with one another.
A Safe Place is grateful to everyone that made this happen.Thanks to the donors, organizers and volunteers, this special family we serve was able to have a wonderful and magical holiday.
| | |
| --- | --- |
| | A Safe Place would like to give a huge shout out to Nantucket Cottage Hospital for hosting a Giving Tree this past holiday season. Their staff and visitors contributed so many gifts and needed essentials to the families we serve. Thank you! |
Our Wish For A New Year Filled With Growth
The holiday season, even as it brings us together and encourages celebration and thankfulness, can be a time of isolation, anxiety and sorrow, especially for those who have experienced trauma. These difficult feelings may carry over into winter with its short dark days and cold winds. When the people around us seem happy and busy, bleak feelings can make us feel we don't know where to turn. What to do?
To find out, we asked A Safe Place clients for their advice…
"Get outdoors and into nature. It doesn't matter if it's swimming, kayaking, sitting and looking at the water, just be outdoors. Nature will care for you and make a big difference in your day."
"If you can find a friend who has been through something like you have, you will get an understanding that is so much a part of healing. Say you were physically abused, as I was, your friend may have been abused emotionally, but she will get what you are dealing with."
"My mom was a caring person and she influenced me to be the same way. She taught me there is humor to be found in anything. Laughing is great medicine. I find a comedy on Netflix, and I laugh."
"My go-to is prayer. I don't necessarily know how to pray, but I go somewhere to be alone, maybe the beach, and I talk to God. I let it all out, whatever is on my mind. Sometimes I scream or cry; there is no one around to judge me so I am free to express myself. I know trauma is a part of me, but I cannot let it control me or break me. I pray and then go on with the obligations of my day."
"Find ways to be with other women who are open and caring. You might find them in a yoga or meditation class. Look for companionship in women who are not looking to judge you but are on the journey with you."
"Don't get angry because it's been a long time and you still feel the trauma and you still have work to do. Know that healing does take time and allow that." You have read the wisdom of our clients who are determined that their lives will only get better. They work hard at this and actively engage with our advocates and therapists to forge the way forward. To all of them and all of you, our wish for a New Year filled with growth.