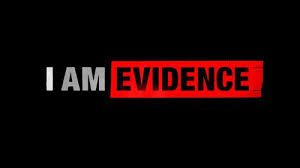 On Sunday, May 27th, A Safe Place will present   a FREE screening of I am Evidence, an HBO film that sheds light on the reasons behind the alarming number of untested rape kits in the United States.
Produced by Mariska Hargitay, actor, director, and Joyful Heart Foundation Founder & President, I am Evidence tells the story of four survivors whose rape kits went untested for years, following them as they navigate their way through the criminal justice system and learn that, so often, the system is broken.  This award winning film was a featured documentary at the 2017 Nantucket Film Festival.
Please join us at the Dreamland Theater at 5PM on May 27th.  The screening will be followed by a panel discussion featuring prominent Nantucketers who deal with this issue for our island.
Don't miss this unique opportunity – contact the Dreamland box office or their website to obtain your free ticket!