Please take a moment to read and reflect on the names of those in Massachusetts who were victims of Domestic Violence Homicide since last October.  Honor their memory by moving forward with resolve to help those currently struggling with violence in their homes and to work to prevent violence in the future by modeling healthy relationships.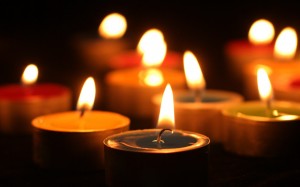 November 8, 2014: Audilia Daveiga, 33, of Springfield, shot to death in her home by her boyfriend, Paulo Rosa, 30, who subsequently killed himself. Daveiga is survived by two young sons.
December 20, 2014: Tanya Nichols, 51, of Marblehead, killed by her boyfriend, John Devine, 28. Nichols died from blunt force trauma to the head from a table Devine threw at her.
December 31, 2014: Gloria Resto, 42, of Waltham, was stabbed to death by her husband Julio Resto, 51, in their home. Resto is survived by two sons from a previous relationship.
January 5, 2015: Yahaira Hernandez, 30, of Springfield was found fatally shot to death in a running car.  Police identified the incident as an act of domestic violence by Pedro Vasquez, 40.
February 5, 2015: Lisa Trubnikova, 31, of Bourne was fatally shot by Adrian Loya, a fellow Coastguard worker who had been obsessed with her for years. A responding officer, Jared MacDonald, and Lisa's wife, Anna, both suffered serious injuries from the incident.
February 11, 2015: Kathryn Mauka, 17, of Springfield was stabbed to death by her ex-boyfriend. There was no sign of forced entry into the home.
February 14, 2015: Anonymous, of Milford
February 15, 2015: Omar Mendez, 39, of Lawrence was fatally stabbed at his apartment by his live-in boyfriend, Miguel Rivera, 50.
February 17, 2015: Anonymous, of Tewksbury
March 11, 2015: Salina Merritt, 29, of Springfield was fatally stabbed, allegedly by Erick Buchanon, 46. Two other people were stabbed in the attack and survived their injuries. Merritt had one daughter and two sons.
March 18, 2015: Michelle Batista, 31, of Framingham was fatally shot by her boyfriend, Allen Murphy, 27, who then committed suicide.
March 27, 2015: Donna Buonanduci, 45, of Peabody was beaten to death with a hammer and bat by her ex-husband, Joseph Buonanduci. They had been divorced in February and had a 17 year old son.
March 27, 2015: Anonymous, of Webster
May 5, 2015: Monique Van Zandt, 25, of Springfield was fatally stabbed by her boyfriend Van Dorsey, 27, while he was allegedly under the influence of PCP. He claims to have no memory of the incident.
May 17, 2015: Christine Giordano, 45, of Wakefield was stabbed to death by her estranged husband, Daniel Burns, 42, when she sought him out to reconcile.
June 11, 2015: Cedric Taylor, 37, of Leominster was stabbed by his girlfriend, Stephanie Cruz, 28, after being released from the Worcester County House of Corrections where he had been awaiting trial on a domestic assault and battery charge against her.
June 16, 2015: Cheryl Young, 55, of Peabody was stabbed in the heart by her live-in boyfriend Brandon Hoar, 59 who claimed he had by trying to protect Young's 5 year old granddaughter from Young, who suffers from bipolar disorder.
July 14, 2015: Matilde Gabin, 33, of Lawrence was shot to death in her driveway by her estranged husband, Nelson Delarosa, 65, who then committed suicide. She had filed for divorce in June.
September 1, 2015: Kate Church, 31, of Georgetown, died most likely from injuries inflicted by her husband, Matthew Church, 33, earlier in the day. She had refused medical treatment and when the police returned to check on her, she was dead.
A Life Has Ended
A life has ended, with the passing of a friend,
the memories of times, have come to an end,
their threads wove the fabric of an earlier day.
A life has ended, with the passing of a friend,
sunrises and sunsets, bright days and dark nights
circled again and again, and gave context to this life,
moment after moment, their life was lived each day.
A life has ended, with the passing of a friend,
lives have been touched by the dear one's journey,
laughter, tears, hopes, fears, a life has come to an end 
memories hold their spirit alive, in my own life.
A life has ended, with the passing of a friend,
the loss of future moments, that will not be,
grateful for moments shared, that nourished me,
moments lived, in casual belief, they would never end.
A part of me has ended, with the passing of a friend,
be they gone from the earthly plane, their spirit soars,
to renew again, in summerland, heaven or another life,
I know not where, but their love remains with me,
for in this life, we friends, did share.
I miss my friend, but they will always be near, inside
of me, inside you, and all who took time to hear,
the music of this life so dear, a life now silent,
living only in the memory, of those who survive.
Copyright Abby Willowroot 2009