Men of Nantucket, are you Man Enough? (we think so!) 
"You can't really understand another person's experience until you've walked a mile in their shoes." 
On June 29th, from 11am-1pm at Children's Beach, Nantucket men, lead by members of Man Up will have the opportunity to do just that in a walk-a-thon event to raise funds for A Safe Place.
Walk a Mile in Her Shoes® is an event designed to raise awareness about violence against women by asking men to literally walk a mile in high heeled shoes. It's not easy to walk in these shoes, but it's fun and will help the Nantucket community think and talk about some difficult issues: gender relations and men's sexual violence against women.
We are encouraging good natured competition between teams and individuals who will be vying for prizes based on their creativity and fundraising totals.
Getting involved is simple.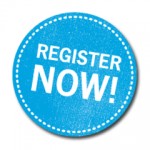 Just click to register or donate!

This will be an eye-opening experience or many, a fun spectacle to watch for women, and, we hope, a conversation starter for all.
Please call our office if you are interested in volunteering or sponsorship opportunities.