We have become a partner in the Nantucket License Plate initiative.  When you apply for the plate just note that A Safe Place sent you!  We get $28 for each application that mentions us.
Wouldn't your car look great cruising the island with one of these plates?  Anyone with a car registered in Massachusetts can order one!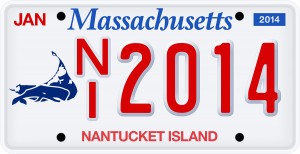 The Nantucket specialty license plate is now available for pre-order through this website and via paper application available at many locations around the island (including our office). When MassDOT receives 1,500 paid applications the plates will go into production. After the first 1,500 plates are delivered the specialty license plates will be made available in RMV location across Massachusetts.